BMW Diesel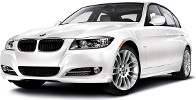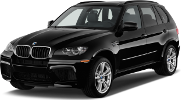 Engine
Tune
Power
Price
Requires
2009-2013 BMW X5 35d and 335d Diesels

Stock

235whp (265bhp)

405wtq (under-rated from factory at 425lb-ft)

Stage 1

307whp (344bhp)

483wtq (525lb-ft)

749

Stage 2

342whp (383bhp)

504wtq (564-lb-ft)

849




Custom

1,499

Upgraded turbos

2014+ BMW 328d and X3 Diesels

Stock

180 hp

280 ft/lbs

Stage 1

~200 hp

~320 ft/lbs on stock components **Actual power gains are likely higher, dyno pending

749

2014+ BMW 535d and X5 Diesels

Stock

255 hp

413 ft/lbs

Stage 1

340hp

510 ft/lbs ** Actual power gains are likely higher, dyno pending.

749
OPTIONAL FEATURES
| Engine | Tune | Description | Standalone Price | Price with Tune Purchase |
| --- | --- | --- | --- | --- |
| 2009-2013 BMW X5 35d and 335d Diesels | Any combination of DPF, Adblue, and EGR deletes | Off-road only | 749 | 249 |
| | EGR delete only | Off-road only | 549 | 149 |
| 2014+ BMW 328d and X3 Diesels | Any combination of DPF, Adblue, and EGR deletes | Off-road only | 749 | 249 |
| 2014+ BMW 535d and X5 Diesels | Any combination of DPF, Adblue, and EGR deletes | Off-road only | 749 | 249 |
ECU removal is required. Port flashing with a tool like FlashZilla is not possible. You can either
take your car to a dealer
(contact them first to arrange an appointment) or have your ECU removed and
ship it to us
.
---
Additional Information
You must contact us or a dealer to arrange bench-flashing. Tuning through the DLC (OBD2 port) is not available.
If the 2009-2013 BMW Diesel wants an off-road (delete) tune, but it has a "0 Start Remaining" message and won't start, then no problem! You do not need special BMW diagnostics tool to reset the system. Simply install our tune and drive.
If you are pulling the DDE (ECU) out of the vehicle for the tune, then please see the BMW Connector Instructions picture below to ensure that you reconnect the DDE correctly.
---
Stage 1 +42 WHP +58 WTQ


Requires no other modifications.
3.0L BMW 335d Stage 1
BMW 335d Stage 1 Real Dyno

---
Stage 2 +77 WHP +79 WTQ


Requires no other modifications. If the DPF is removed, then there will still be very little exhaust smoke with this tune from healthy engines.
3.0L BMW 335d Stage 2
BMW 335d Stage 2 Real Dyno