BMW Diesel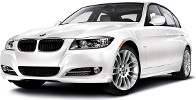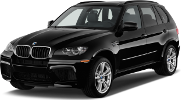 Engine
Tune
Power
Price
Requires
2009-2013 BMW X5 35d and 335d Diesels (M57)

Stock

235whp (265bhp)

405wtq (under-rated from factory at 425lb-ft crank)

Stage 1

295whp (325bhp)

483wtq (525lb-ft)

749

Stage 2

326whp (360bhp)

504wtq (564lb-ft)

849




Stage 2.5

340whp (380bhp)

555wtq (620lb-ft)

849

Requires delete tuning ($249 add-on) with upgraded downpipe

Stage 2.9

355whp (398bhp)

580wtq (648lb-ft)

849

Requires delete tuning ($249 add-on) with upgraded downpipe. Recommended: Full exhaust upgrade and data logging.

Custom

1,499

Upgraded turbos. Can achieve more than 500whp/800wtq if you have supported hardware.

2014+ BMW 328d and X3 Diesels (N47)

Stock

160whp (180bhp)

265wtq (280lb-ft)

Stage 1

184whp (207bhp)

275wtq (290lb-ft)

749

Stage 2

204whp (229bhp)

303wtq (320lb-ft)

849

2014+ BMW 535d and X5 Diesels (N57)

Stock

255 hp

413 ft/lbs

Stage 1

340hp

510 ft/lbs ** Actual gains may vary, dyno pending.

749
OPTIONAL FEATURES
| Engine | Tune | Description | Standalone Price | Price with Tune Purchase |
| --- | --- | --- | --- | --- |
| 2009-2013 BMW X5 35d and 335d Diesels (M57) | Any combination of DPF, Adblue, EGR, and Intake Flap deletes | Off-road only | 749 | 249 |
| | EGR delete only | Off-road only | 549 | 149 |
| | Launch Control - Basic RPM Limiter | Basic RPM limiter while the vehicle is at a standstill. Tell us what RPM you want! | 549 | 99 |
| | Launch Control - Full Race | This requires bench-flashing, as the special launch control code is created outside of the normal OBD2 calibration area. This means that the DDE (ECU) must be removed from the vehicle and shipped to us or to one of our dealers that have bench tools. You can specify the injection timing and boost setting during launch mode, or go with our recommendation. Some BMW customers with larger turbos are able to build 30 PSI boost with this tune. | 849 | 399 |
| 2014+ BMW 328d and X3 Diesels (N47) | DPF, EGR, SCR (DEF/Adblue), and Intake Flap Deletes | Off-road only | 749 | 249 |
| 2014+ BMW 535d and X5 Diesels (N57) | DPF, EGR, SCR (DEF/Adblue), and Intake Flap Deletes | Off-road only. | 749 | 249 |
---
Additional Information
There are two ways to flash your BMW:
Bench flashing: You must contact us or a dealer to arrange bench-flashing. The DDE (aka ECU or ECM) will need to be removed from your vehicle.

OBD flashing: A $500 - $1000 deposit is required to rent our OBD2 tool. You must contact us to arrange this (note: there may be a wait list).

If an off-road (delete) tune is desired for a 2009-2013 BMW diesel (M57), but it has a "0 Start Remaining" message and won't start, then no problem! You do not need special BMW diagnostics tool to reset the system. Simply install our tune and drive!
If you are pulling the DDE (ECU) out of the vehicle for the tune, then please see the BMW Connector Instructions picture below to ensure that you reconnect the DDE correctly.
---
Stage 1 +60 WHP +78 WTQ


Requires no other modifications.
3.0L BMW 335d Stage 1
BMW 335d Stage 1 Real Dyno

---
Stage 2 +91 WHP +99 WTQ


Requires no other modifications. If the DPF is removed, then there will still be very little exhaust smoke in a healthy engine that's also free of intake soot built-up.
3.0L BMW 335d Stage 2
BMW 335d Stage 2 Real Dyno

sweptback