Engine
Tune
Price
Description
DSG N/A

2.0T FSI (Older)

399

OBD2 flashable along with pre 2009 models, newer cars require tuning via the transmission port.
Launch control is available on every tune

2.0T TSI

399

Designed specifically for our 2.0T performance engine tunes, but will work well with stock cars or other tunes
Optimized shift patterns for better economy around town, and acceleration when you need it

CR TDI

399

Torque limiter increased, shifting points lowered in normal mode to improve efficiency. 
This tune is REQUIRED for 140HP diesels making over 250lb-ft (anything past stage 0.5)

PD TDI

299

Torque limiter does not need to be raised for applications making less than 320lb-ft
Custom DSG tuning will be used for higher power applications to adjust shift points


VR6 / R32

349

Looking for aggressive launch control tune to accompany your engine work? We have the answer
Cat removal required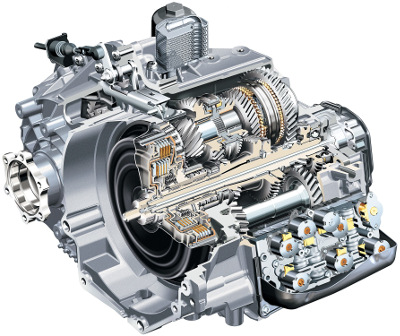 Our Portable FlashZilla tool does not support DSG tuning yet. You can either contact a dealer to arrange a DSG tuning appointment, or rent a DSG tool from us.
We have an array of DSG tunes for all of the Volkswagen/Audi group line from 2005 to 2014 (and some 2015+ including all diesels), and can customize them for particular cases to meet your needs.
The DSG features are as follows:
Launch control

Quicker shifts in all modes

Lower shift points in normal mode for improved efficiency

A more aggressive shift pattern in sport mode

Automatic kick down and upshift is disabled in manual mode

A torque limit increase (if applicable)
Firmer clutch clamping, if required
Adding a gear number display in instrument cluster (if applicable)


Custom DSG tuning is available for an additional $150, please contact us for further details.
In some cases, using the VCDS diagnostics tool to perform DSG adaptation is beneficial (applies to DQ250, DQ500, and DL501).

Most orders are custom tailored and we prefer that you contact us by e-mail. We will be happy to produce a personalized invoice for you.
note: Some cars already have some of these features enabled (including launch control and gear number display),
in which case we won't change it. In rare cases some cars may not support all the features above
The published power figures are for reference only. Your results may differ
---
Additional Information
Launch Control Troubleshooting
In very rare cases if your DSG Launch Control doesn't work, then ask us to double-check that LC is switched on in the DSG tune. If it is, then use a Ross-Tech VCDS cable to check and adjust your car's "Hill Hold" settings:
Go into ABS module
Do the security access for Adaptation
Go into Adaptation
Select Hill Hold Assist from the drop-down menu
The options are as follows:

0 - Hill Hold Assist Inactive
1 - Hill Hold Assist "normal"
2 - Hill Hold Assist "early" (Start with low RPMs)
3 - Hill Hold Assist "late" (Start with high RPMs and slipping Clutch)

Enter one of the above values (0 or 3 is recommended)
Save it and test Launch Control again