FlashZilla Software and Guides
FlashZilla v3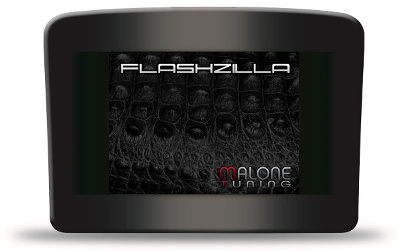 Warning to 2010-2014 VW/Audi 2.0L TDI owners:
If you have a Golf, Jetta, or Beetle, then before you start writing anything to your ECU, you should continuously charge your battery at 12.5v to 13.5v or remove the
radiator fan fuse
. If you do not have a battery charger, then you can run jumper cables to another car that is running.
Warning to all VW/Audi owners with Polar FIS aftermarket device:
If you have a Polar FIS device (an aftermarket product that customizes your instrument display), then it is strongly recommended that you remove it before reading or writing your ECU. We have received reports of engine start failure or weird instrument glitches. You can re-install Polar FIS after you have finished reading or writing your ECU.
Instructions
Click here to download the FlashZilla v3 Windows software.
Connect the FlashZilla 3 device to your computer using the provided USB cable (any A to mini-B USB cable will work).
Start the FlashZilla 3 software on your computer and it should automatically detect the device, as well as update it (it may take 5 minutes).
Disconnect the device from your computer, then connect it to your vehicle using the supplied OBD2 cable. The OBD2 port is usually located under the dashboard, just to the left of the steering wheel.
Tap the "Tuning" icon (the first icon) in the FlashZilla 3's screen. Follow the prompts to read your car's original file. If you have a:
2000-2003 Jetta, Golf, or Beetle 1.9L TDI, then choose engine code ALH under VW Jetta, Golf or Beetle.
2004-2006 Jetta, Golf, or Beetle 1.9L TDI, then choose engine code BEW under VW Jetta, Golf or Beetle.
2004-2004 Passat 2.0L TDI, then choose engine code BHW under VW Passat. You may also try BEW engine code under Jetta, Golf, or Beetle.
2009-2014 Jetta, Golf, Beetle, or A3 TDI, then choose engine code CJAA under VW Jetta.
2012-2014 Passat TDI, then choose engine code CKRA (under Passat VII). You may need to download the full template file linked above.
2015+ Jetta, Golf, Passat, or A3 TDI, then choose engine code CUUB under VW Jetta, or CRLB.
any 2011+ 3.0L TDI (VW, Audi, and Porsche Cayenne), then choose engine code CRCA under VW Touareg, or CNRB.

=======================================================================
If you don't see your vehicle (ECU) listed, then you can download updated template files below. Click here for installation instructions.
DO NOT CHANGE YOUR TEMPLATE TO THE WRONG SCREEN, all newer devices will be 4.3", please contact us if you're unsure.

For smaller 3.5" screen FlashZilla v3:
For larger 4.3" screen FlashZilla v3+:


========================================================================
Once the reading operation is complete, take the device back to your computer and in FlashZilla software click "Download data". E-mail this file to
info@malonetuning.com
. Please include all of your information and your tune request, let us know if software was purchased through a third party or if you need to pay for software.
If we receive the file with no information it will not be processed until we know who the customer is and what they would like done for tuning.

If you see "Calibration file not found" message on FlashZilla's screen while trying to read the vehicle's ECU, then you will also see numbers that looks like this: 03L906019HH_8180. It simply means that a stock file matching your ECU is not in our online database yet. Please let us know via e-mail the full calibration number that you saw on screen. If we have the stock file that matches this number, then we will upload it to the online database (this may take up to 24 hours during business days) and inform you. Then you will need to connect the device to your computer and start the FlashZilla software again. It will automatically update online. You can try reading your car again.
After you receive a tune file from us, load it onto your FlashZilla via the FlashZilla software on your computer.
A battery charger or jump cable (connected to another car that's running) is recommended to stabilize your car's power during the ECU write operation.
THIS IS REQUIRED for 2010-2014 Golf, Jetta, and Beetle.
Pulling the radiator fan fuse is an alternative, but using a charger is still recommended.
Please contact us if you need assistance.
---
FlashZilla v2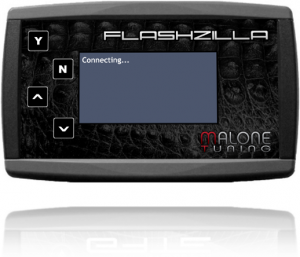 Download the 4.08 software here.
Download the PDF guide here.
Troubleshooting: If you see a "FTD2XX.DLL" error while operating FlashZilla software in Windows, then unplug the FlashZilla device from your computer, download and install this software, and try again.


Rental tools available in place of the V2 for all VW TDIs up to 2006, along with pre DEF Mercedes products (08 and older, and 09 and older sprinter), and Jeep CRDs. The fee is $50 with a 500 deposit, or a 200 deposit for ALH motors (2000-2003 MY golf/jetta).


Rentals
There is a $50 fee plus up to a $500 deposit required to rent this tool. Please
contact us
if you have questions or if you'd like to rent. Please return these tools in a reasonable time-frame. If you cannot ship it within a few days of receiving your tune from us, then please contact us. We will charge $50/week if the tool is held for more than two weeks after the software has been sent, up to the purchase price of 900 USD. This tool is of no use without software, which cannot be provided to a missing tool.