One Lap of America to raise $20,000 for Fisher House Foundation
Bristol, VA. (March 5, 2012) -- When the racecars take to the track this weekend at Kingsport Speedway, Jenna Wagner will be on hand for the festivities but not in her familiar blue and magenta #47 but with her VW Jetta TDI DSG Cup Edition that she will run in the One Lap of America. Wagner has been honored by being chosen to co-drive the #33 TDI with Victor Bell of Chicago for the week long One Lap of America race beginning in South Bend, Indiana on May 5, 2012.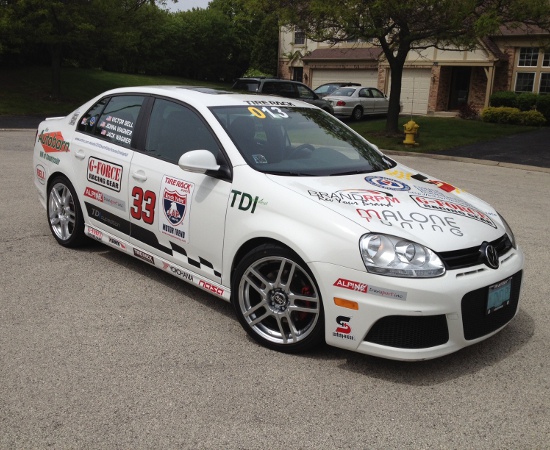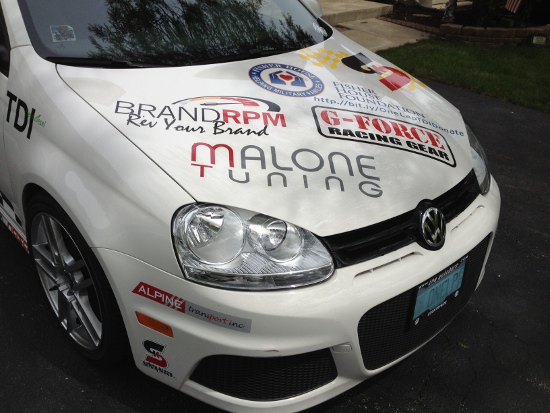 "I'm really excited about being chosen and the opportunity to drive the Jetta in the One Lap event," said Wagner. "I am looking forward to continuing to pursue one of my greatest passions and visit the different racetracks in the Midwest. I've had a great time learning to compete on the road courses and I know it will be a challenge to learn to negotiate each new track. Victor and I are splitting the events so we can take advantage of the tracks on which we have previously competed. I will drive the oval event at Plymouth Speedway in Plymouth, IN to take advantage of the skills I have learned on the ovals here at home and Road America since I have track time from competing in the Jetta TDI Cup."
"Our visit to Kingsport is part of a two week effort in the Tri-Cities area to raise awareness and donations for the Fisher House Foundation, our charity for this year's One Lap effort. I will also be attending the Food City Race Night events in Knoxville and Bristol. I invite everyone to come out and support our veterans by making a donation to the Fisher House Foundation."
About Wagner
In 2005, Jenna Wagner first hit the track at Lonesome Pine Raceway in Virginia in their Racing 101 Program. In 2006, she graduated and drove a Dodge Neon in the UCAR Division at Virginia's Motor Mile Speedway.
For the next two seasons, Wagner returned to her favorite track, Lonesome Pine, where she would compete in the MOD-4 Division in a Ford Thunderbird earning Rookie of the Year in 2008. In 2009, Wagner moved to the Late Model Charger Division while finishing third in the Championship standings and once again earning Rookie of the Year honors.
In 2010 Wagner competed in the Volkswagen Jetta TDI Cup Series touring road courses throughout North America and Mexico.
In 2011 she was honored by to be chosen by MAZDASPEED to compete at the Grand Prix of Miami. She hopes to secure a full time ride on the road courses for the 2012 season which will help her earn valuable seat time and mature as a racecar driver. Along with the One Lap of America she plans to also compete in the Limited Late Model Division at Lonesome Pine Raceway driving the familiar #47 for Paul Shull.
Wagner currently is employed as a member of the SPEED Social Media Team and Junior Web Editor for SPEED.com.
Wagner hopes to one day compete in the NASCAR Sprint Cup.