2010 Jetta TDI Cup Edition Customer Testimonial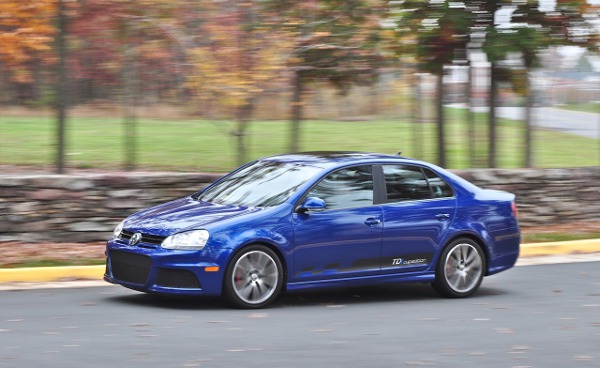 Well I did it. I broke down and just figured I would roll the dice. After many emails with Mark [of Malone Tuning], we agreed on a day and I pulled out the ECU (I can help anyone with this as it is tricky). Shipped it out Fed-X and got it back. Installed the ECU in the car, waited a few minutes before I started it and then let it idle for a few more.

Took the car out for a spin (I live in the coutry where we have beautiful twistie roads – Central coast of California). No error codes, no warning lights, the car idled perfectly and drove just like it always did down my road I share with my neighbors. Here's where the story get good. 1st gear… wow had some more pep… Second gear… whoa nice… third gear … holy crap this sucker pulls hard…. 4th gear…. raped ape. THIS IS HOW VW should have done this car. It's a smooth wonderful ride but when you put your foot into it… well quite simply, it goes and nicely I will add. The power band is exceptional … in fact it's a completely different car and I cannot stress that it's FAR better than stock.

No, I'm not on the payroll, I didn't know Mark until I made contact a few weeks ago. What I can also say is Mark ALWAYS gets back to my emails. Never left me hangning on any questions and was more than helpful.

I will be putting the car through it's paces over the next few months and I would be happy to keep all of you posted. For the record, my car has 5000 miles on it.. I LOVE THIS TUNE….

email me if you have questions.

- David D.